Prepare to build your dream home with our house demolition services.
Owning a home can be exciting, but it can be hard to have your dream home in mind and be stuck in an older home on a beautiful property. If this is your case, you could consider house demolition as a solution and clear away the old house to make way for new construction. We at Snead's Outdoor Services (SOS) are prepared to help anyone in the Asheboro, North Carolina area make way for their dream home with our house demolition services.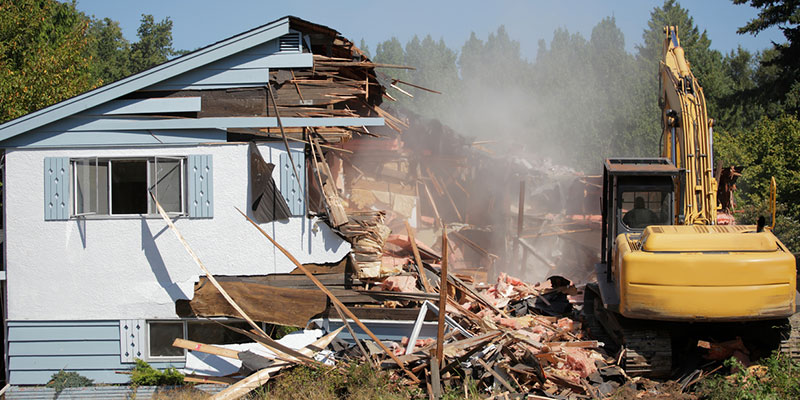 You might be concerned that house demolition might be messy or disturbing for the neighbors or impossible for such a small structure. While this may be true for inexperienced companies, you don't have to stress about all that when it comes to our demolition services. Our team is highly experienced and trained with the necessary equipment for your demolition, no matter the size of your house or property. We will also do our best not to disturb the neighbors during the process and will dispose of any remaining materials on the property, so you won't have to deal with the debris.
Once we have finished the house demolition and cleared away and disposed of the remaining materials, we can also help with land grading to further prepare your property for new construction. With our services, we'll have your property ready for your new dream home in no time. We can also offer our demolition services for retail, office, and other commercial spaces as well.
Prepare to build your dream home with our demolition services. Call us today at SOS to schedule your house demolition and get started.
---