No matter the location or situation, we can provide professional house demolition services that won't create issues with the neighbors.
Owning a residential property can be a great investment opportunity, but it can also bring some challenges. If the property you own has a home on it that is rundown and no longer functional, demolition might be the best option. But house demolition can be a tricky process, especially when the plot of land is located in a smaller area or in the middle of a neighborhood. Many construction companies focus on building new structures, rather than tearing down existing ones, so it's not always easy to find a trusted demolition contractor. You may also wonder whether demolition is a safe and viable option.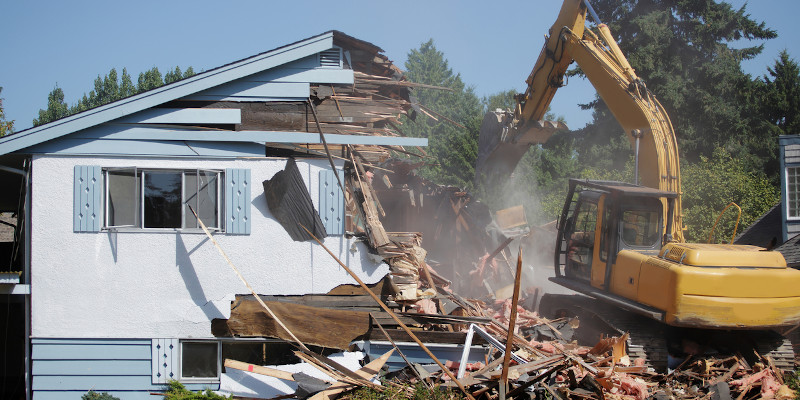 If you're in this boat, Snead's Outdoor Services (SOS) can help. We work closely with residential property owners, general contractors, construction companies, and others in the industry to provide professional house demolition services. Our services extend beyond residential demolition, as we have the experience and equipment needed to handle a range of demolition needs. But when a client needs a home demolished, we can take on this project. We work in the Lexington, North Carolina area and have years of experience with demolition, grading, and other heavy construction projects.
No matter the location or situation, we can provide professional house demolition services that won't create issues with the neighbors. We understand the ins and outs of working with the properties that surround residential properties, as well as with working on small spaces. Our technicians can navigate the equipment we use with ease, ensuring that we won't disrupt those on the properties surrounding the demolition site. We also have experience on all types of demolition projects, which has helped us to identify and apply the best practices when demolishing a home.
Our house demolition process is clear, clean, and concise. We can handle as much of the project as you'd like, whether that includes demolishing every part of the structure and removing all the materials or just knocking down the existing home. If you want us to clear the property in preparation for the start of the construction process, we can handle that, too. Our experience also includes land grading, so we can prep the land in conjunction with the construction company that will be building your new home on the property.
When you want to build your dream home on a property that already has a house on it, the first step in the process is having the existing home demolished. When you trust the team at SOS to handle the task, you can feel confident that the job will get off to a great start. Our goal in providing all types of demolition services is to prepare the land for its next use, whether that involves building a dream home for a family or constructing a new office building for a growing business. No matter what type of demolition we're providing, we'll take the time to do the job right. If you have any questions about the services we provide or would like to request an estimate for a house demolition service on a residential property, don't hesitate to contact us.
---