Protect your lakeside property from erosion.
If you have a lake on your property, you know that preventing erosion and preserving your land is essential. At Snead's Outdoor Services, we specialize in seawall installation to help you maintain your land in the Asheboro, North Carolina area.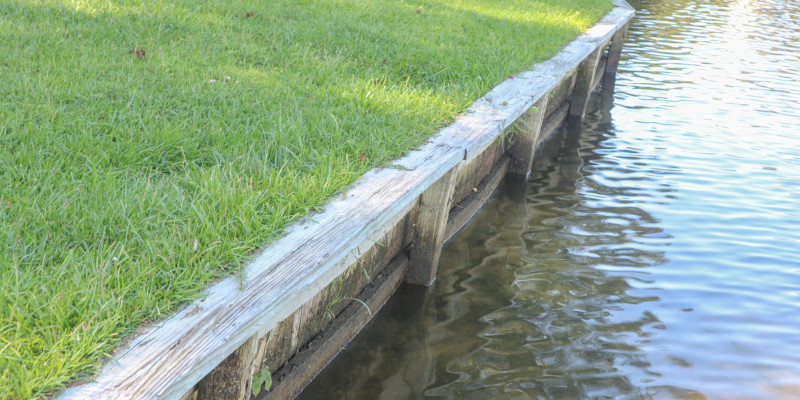 Seawall installation for lakes not only protects your land but also offers the following benefits.
Erosion control. Seawalls stop erosion caused by waves and water currents by acting as a barrier. They can help stop the slow loss of shoreline and keep erosion from causing damage to your property and its ecosystem. By stabilizing the coast, seawalls stop sediment from building up and keep your lake's natural balance.
Protection from flooding. Lakes can flood when the water level is high or during bad weather. Seawall installation for lakes adds an extra layer of safety by acting as a buffer between the water level and your land. This reduces the chance of floods and property damage.
Stabilization. Seawall installation for lakes provides stabilization and stops erosion from slowly wearing away the shoreline. This stability is essential for maintaining the land you own. Our team can assess the property around your lake and develop a plan that provides the best protection.
Increased value and appeal. Seawall installation can also increase the value of your lakeside property while keeping you and your family safe. In addition, a well-kept seawall shows potential buyers that you pay attention to details and care for the property you own.
As you can see, seawalls have many benefits that help enhance and preserve your Asheboro property. If you're curious how seawall installation for lakes by SOS can help you, contact our team today.
---