You can count on our experts to install a robust seawall around your lakeshore to keep it stable.
Bodies of water don't stay stable over time. Instead, they go through natural cycles of erosion and change. However, people have been taking steps to stabilize the courses of rivers and the shores of lakes for many years, and we have become very effective at it. For example, without the efforts of the Army Corps of Engineers, the current course of the Mississippi River would be very different now.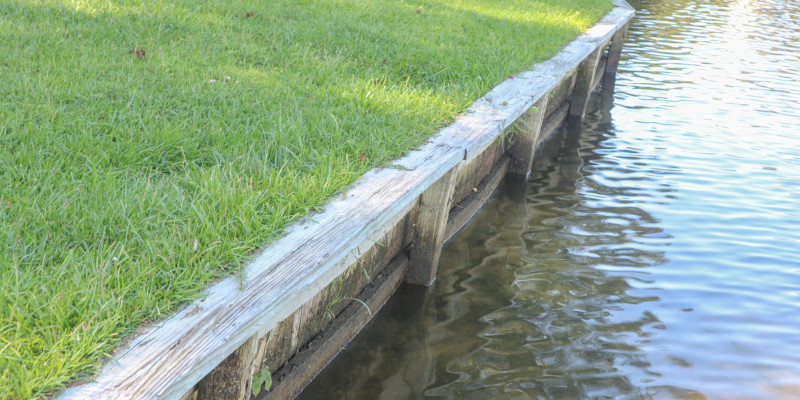 Our team at Snead's Outdoor Services (SOS) has extensive experience in shoreline stabilization, and you can turn to us for help in preventing erosion around your lakeshore. We have worked on countless examples of seawall installation for lakes, and you can count on us to get the job done right.
Seawall installation for lakes is a wise investment for anyone who owns lakefront property, as walling off the edge of the lake will keep the shoreline stable and intact. Once our team is finished installing your seawall, you will no longer have to worry about the soil being swept away into the water. Your land will remain intact rather than shrinking over time. If you want to learn more about our seawall installation process for lakes, simply give us a call.
We are proud to serve the Lexington, North Carolina area, and we want to help you stabilize the shoreline of the lakes on your property. If you are looking for ways to keep the shoreline intact, we encourage you to give us a call to learn more about our seawall installation for lakes projects.
---