Our experienced team can take care of hauling gravel and dirt on your property.
Gravel and dirt play essential roles in various construction and landscaping projects. But unfortunately, they're often in places where you don't want them, requiring these materials to be moved. Hauling gravel and dirt is one of our areas of expertise at Snead's Outdoor Services (SOS), so the next time you find yourself in this situation, reach out to us. We offer this service on its own and in conjunction with our other services, such as land clearing, excavating, and land grading.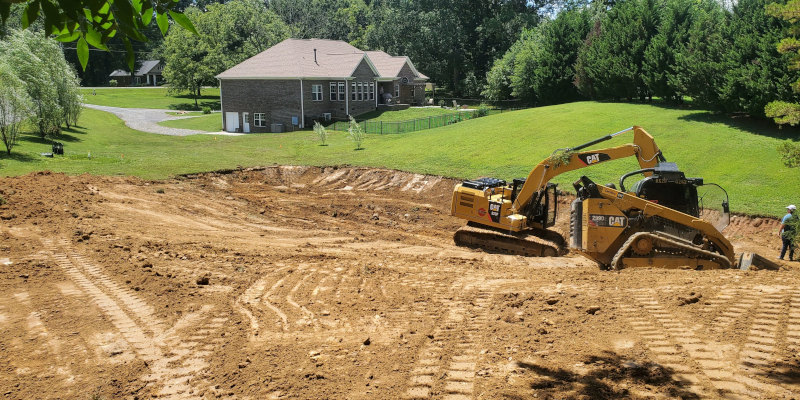 The owner of our company has a passion for working outdoors and helping our clients bring their visions to life. We take on dirt and gravel hauling projects of all sizes and scopes, and we're happy to utilize our equipment to handle any need that may arise on your Asheboro, North Carolina property. You might be working on a drainage project that requires gravel, or you may have a big pile of dirt that needs to be moved in preparation for construction. No matter what type of issue you're facing, we can take care of hauling gravel and dirt on your property.
With years of experience in the outdoor industry, our team is the one to trust for all your needs. We're confident that you'll appreciate working with us, as we deliver a high level of service to every customer who needs our help. Our team also includes hardworking individuals who are fully trained in the proper use of the necessary equipment and tools. If you're ready to take the next step in your project, give us a call at SOS to learn more about hauling gravel and dirt.
---
Hauling Gravel and Dirt in Lexington, NC
Hauling Gravel and Dirt in Denton, NC