With proper land grading, you can protect your home or business from the effects of excess moisture.
Water is a vital resource that keeps people, plants, and animals alive, but its presence around the foundation of a structure is concerning. Although water is essential to life, it can cause erosion and structural instability to buildings. Therefore, the construction process involves preparing the land's surface before construction even begins. This step in the process includes land grading, or creating surfaces at levels that allow gravity to pull water away from the structure's foundation. Our team at Snead's Outdoor Services (SOS) can perform this task on your Asheboro, North Carolina property.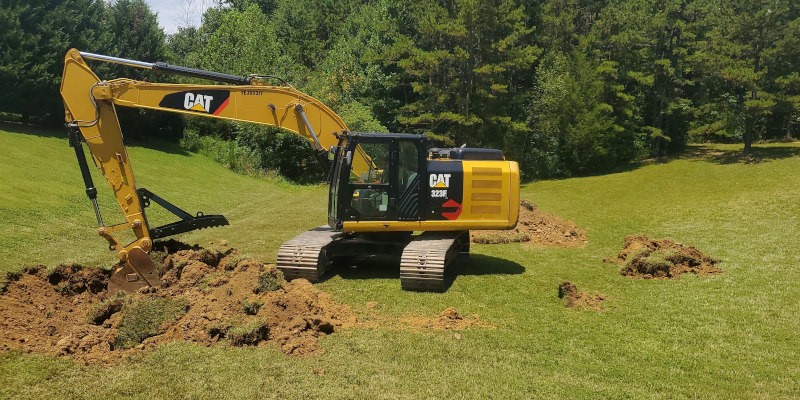 We work with individual property owners, construction companies, and contractors in the area to take care of land grading needs. Additionally, our services include land clearing and excavation. If you need any or all these tasks performed on your land, we're happy to help. Our technicians have the knowledge and skills needed to take on grading and excavation projects of all sizes, utilizing high-quality Caterpillar equipment to ensure proper results. We adhere to careful safety regulations to protect ourselves and the properties on which we work.
You may also be searching for land grading services if you're dealing with moisture issues on your property. We can help in this aspect as well and provide ongoing solutions for erosion and other concerns related to excess moisture. With proper land grading, you can protect your home or business from the effects of moisture seepage. Reach out to the team SOS to learn more or request an estimate for service on your property.
---