Our land grading services can prepare land for construction, fix drainage issues, and prevent erosion.
If you've ever struggled with a property that always seemed to stay soggy and muddy long after your neighbors' lawns were dry, you know how essential proper land grading is for a home or business. While having a wet lawn is annoying, the issue goes much deeper than just being an inconvenience.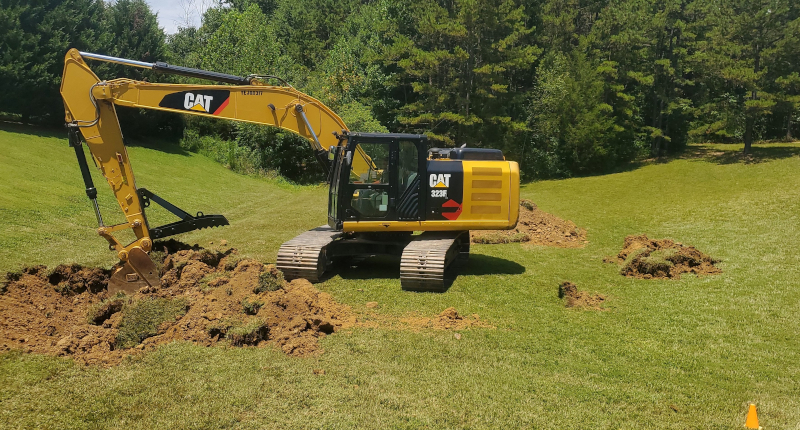 Improper drainage can cause serious issues with the foundations of any buildings on the property, which can lead to a wide range of costly problems. Here at Snead's Outdoor Services, we provide land grading services for those located in and around the Denton, North Carolina area, and we're ready to help you fix your lawn drainage issues.
It's also best to work with a professional land grading company, such as ours, before construction begins on a new property. This way, you'll know that the building will be on a solid foundation. However, our team can also perform restorative land grading for properties with established buildings that need extra help with drainage or erosion control. We've got plenty of experience working on commercial and residential properties, so whether your backyard turns into a swamp after every rainstorm or you want to prevent soil from running off your commercial landscaping, we're the ones for the job.
Our team at SOS works hard to provide essential outdoor services for our community, including excavating, land clearing, brush management, demolition services, and more. If you've got an outdoor project that requires heavy machinery, we're the ones to call. Reach out today to learn more about our land grading services or to get your first estimate for free!
---