Our land grading services are ideal for new construction and to overcome drainage problems.
Building a home or commercial property with the least likelihood of water intrusion around the foundation is important. To accomplish this, the site should be prepared so that rain and melted snow move to lower points away from structures. Land grading is the process that enables proper drainage. While it is best to have this service performed prior to construction, it is important to note that land grading can also be a restorative solution if it wasn't done properly to begin with.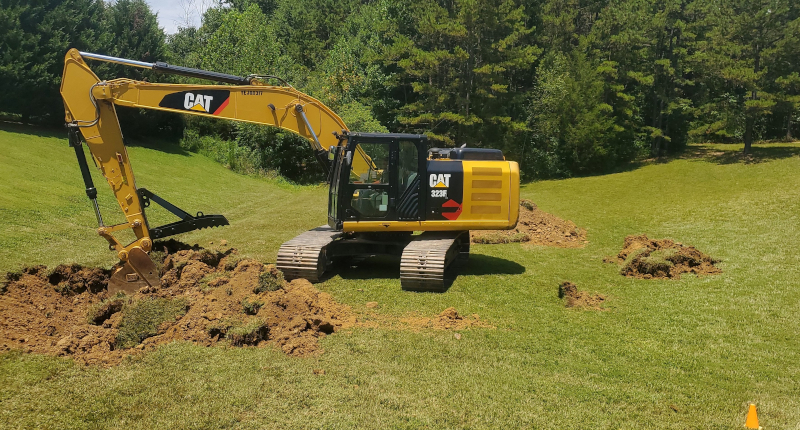 Whether you need land grading for a construction project or for resolution, give us a call at Snead's Outdoor Services (SOS). We offer land grading, excavating, land clearing, and other services in the Lexington, North Carolina area for anything from small to large projects. We utilize high-quality Caterpillar equipment to get the job done efficiently and effectively. Our team is experienced, so your land grading results will exceed your expectations and safety is assured from start to completion.
If you are having water issues and need an "SOS" solution or you want to get your residential or commercial project off on the right foot with proper land grading services, reach out to us today to schedule a consultation. We'll be happy to arrange a site visit to review the situation and provide our recommendations for how to proceed.
Call us at SOS today with questions you have about land grading or any of the other services we offer, including demolition, forestry mulching, excavating, land clearing, and pond construction.
---