If you need to prepare your property for construction or development but you're worried about the impact of traditional land clearing methods on the environment, then you should consider forestry mulching. At Snead's Outdoor Services (SOS), we're confident that you will be pleased with our forestry mulching service.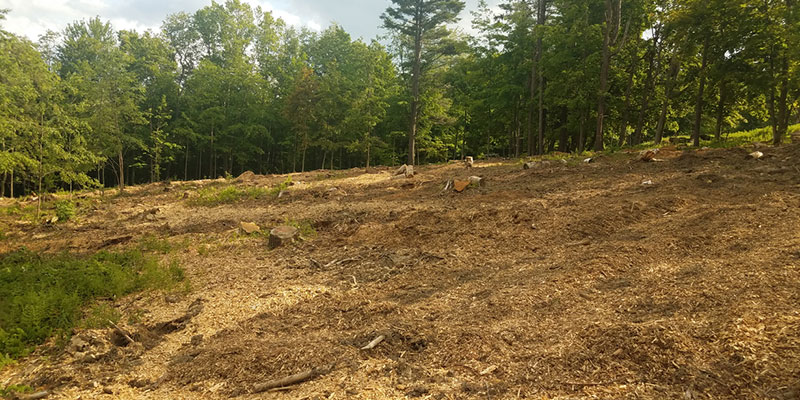 Forestry mulching is one of the most popular land clearing methods because it is environmentally friendly. This quick and efficient method of land clearing uses a single machine to clear vegetation. The machine grinds the organic material into mulch and disperses it back into the soil. As a result, there's no waste to haul away because the plants are recycled.
Forestry mulching benefits the environment in several ways:
It reduces soil erosion. While traditional land clearing methods disturb the soil, forestry mulching leaves the soil structure and tree roots intact. The top layer of mulch keeps the soil underneath from being eroded by wind and water.
It improves the soil. Forestry mulching leaves soil better than it was before because the ground-up organic material nourishes the soil with nutrients.
It requires less heavy equipment. Other land clearing methods often require lots of large and heavy machinery, and the pressure from those machines can disturb the ground. Forestry mulching machinery, on the other hand, puts very low pressure on the ground. It also requires less fuel.
To learn more about our outdoor services, including forestry mulching, land clearing, grading, excavating, demolition, and pond construction, contact us at SOS today and get your first estimate free.