Our team here at Snead's Outdoor Services has worked on a wide variety of projects over the years, including building ponds. We understand that water retention ponds are an essential part of water infrastructure, and we can help build the ponds you need to contain rainwater and keep the rest of your property dry. If you need to construct a pond on your property, you will need the help of experienced pond builders like ourselves. In this article, our team will provide a few tips on how to find the right team for your project.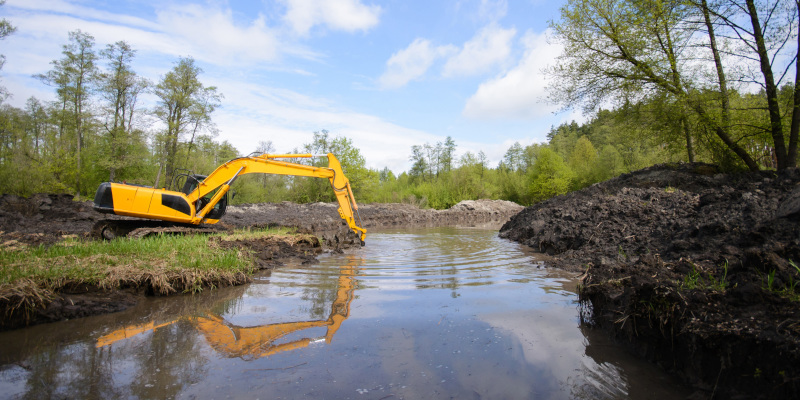 •  Look at Portfolios- When selecting pond builders, one of the first things you should do is look at their portfolios to see examples of their previous work. Pay attention to the size and scale of the projects they have worked on to make sure the team is able to handle your requirements—our team at SOS, for example, only works on large-scale projects, so if you want to put in a small water feature into your landscape, you will need to look elsewhere.
•  Ask About Qualifications- Another thing you should do when searching for pond builders is ask each candidate about their qualifications. For example, you should make sure the technicians are licensed to do the work and that the company is insured. It's also wise to ask about their level of experience, as technicians with more practice will deliver better results.
•  Get a Proposal- We also recommend that you ask your pond builders for a detailed project proposal that goes into detail about what the work will involve and how much it will cost. Our team believes in being transparent about timelines, costs, and everything else, so you can count on us to provide all the information you need to make the best decision.