Land clearing isn't something that crosses people's minds when they think of outdoor services. However, land clearing plays a big part in construction and new development. At Snead's Outdoor Services, we offer land clearing to help you get started on your next project. If you're unfamiliar with land clearing and what it entails, here are the basics.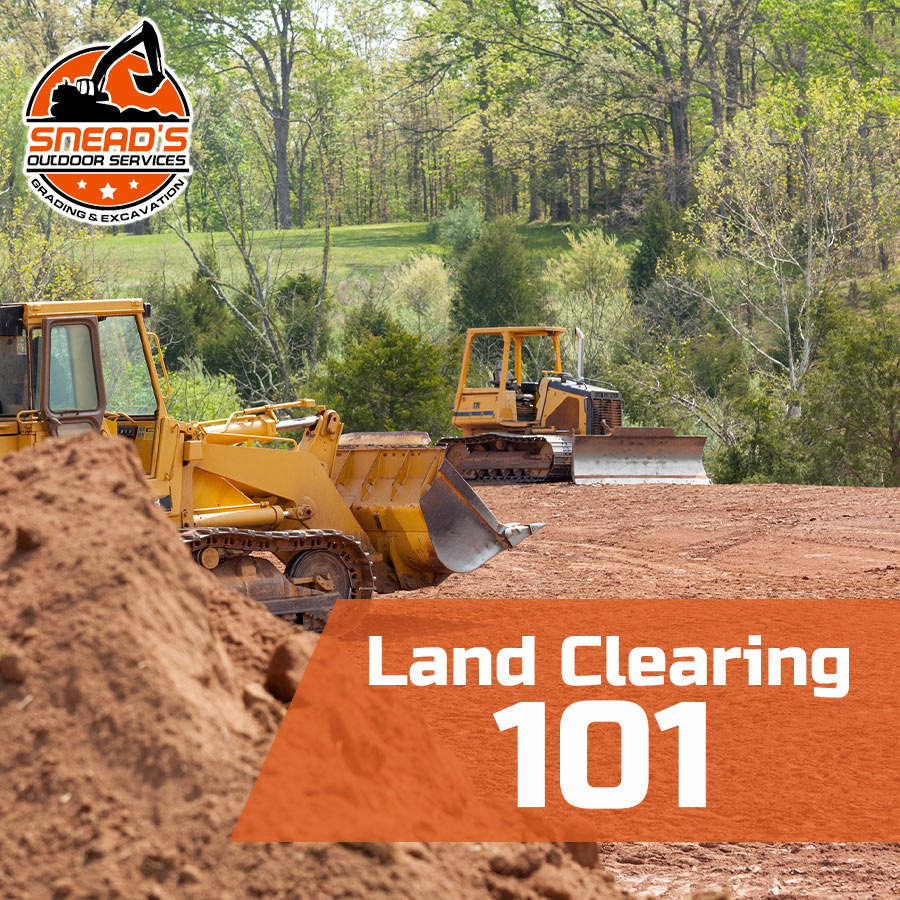 When Do I Need It? – You will typically need land clearing when you are planning to build a new home on untouched property, building a commercial business building, or any construction project. Land clearing is required to rid the lot of any unwanted trees and rocks and prepare the lot for construction.
What to Expect – After you've made your plans to get your property cleared, you may be wondering what happens next. Typically, before the land clearing process begins, your land will have to be surveyed to determine what all needs to be done to get the land ready to build on. Once the land clearing begins, they will generally start with clearing large rocks on the property and vegetation, then move on to trees (including the roots). Lastly, they will grade the land and if necessary, prepare the land for septic or well installation. Land clearing can also include task items such as digging foundations for a basement, site utility hook up, and demo.
Cost – The cost of land clearing varies depending on the nature of your land that needs to be cleared and the extent of work that needs to be done.
We hope you have learned the basics of land clearing and what it entails. If you have any questions regarding land clearing and the services we provide, please contact us at SOS today!