Pond digging consists of excavating land to prepare for a pond to be put in. Whether you're considering a small-scale landscape pond for your backyard, or a large-scale public access pond for your community, there are several factors to consider before pond digging.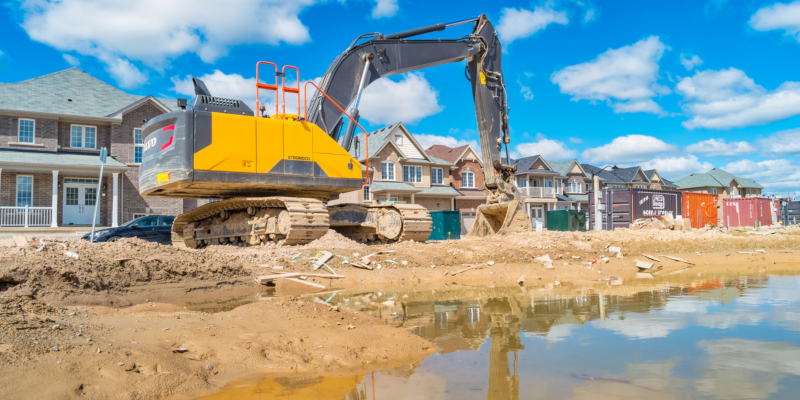 Assess the Site – First and foremost, you'll want to assess the site where the prospective pond will be placed. A site assessment consists of determining the high and low points of your land (to determine depth of the pond, water drainage, soil, and slope. Additionally, you'll want to locate your utilities before you start pond digging.
Build Ledges – When you think of excavating for a pond, you likely just imagine a big hole being dug. However, it's important to build ledges in your pond. Ledges in your pond eliminate a large drop off into the water from the shore. Ledges allow people to wade in the water and gradually get deeper.
Soil Conditions – The possibility of immediate pond digging depends on the current condition of the soil. Digging up certain soils at the wrong time can become difficult when building your pond. Common problematic soils include rocky soil (hard subsurface), bedrock (longer dig time), clay (gets hard if not excavated in spring or fall), and sandy soil (difficult to build ledges into).
We hope you consider these items before considering pond digging. If you have any questions regarding pond digging and the services we provide, please contact us at Snead's Outdoor Services (SOS) today!