Depending on your demolition needs, you may be on the fence about whether you need to hire a demolition company. You might think you can tackle the project and demo yourself; however, you can easily bite off more than you can chew. Here are the top reasons why you should hire a demolition company.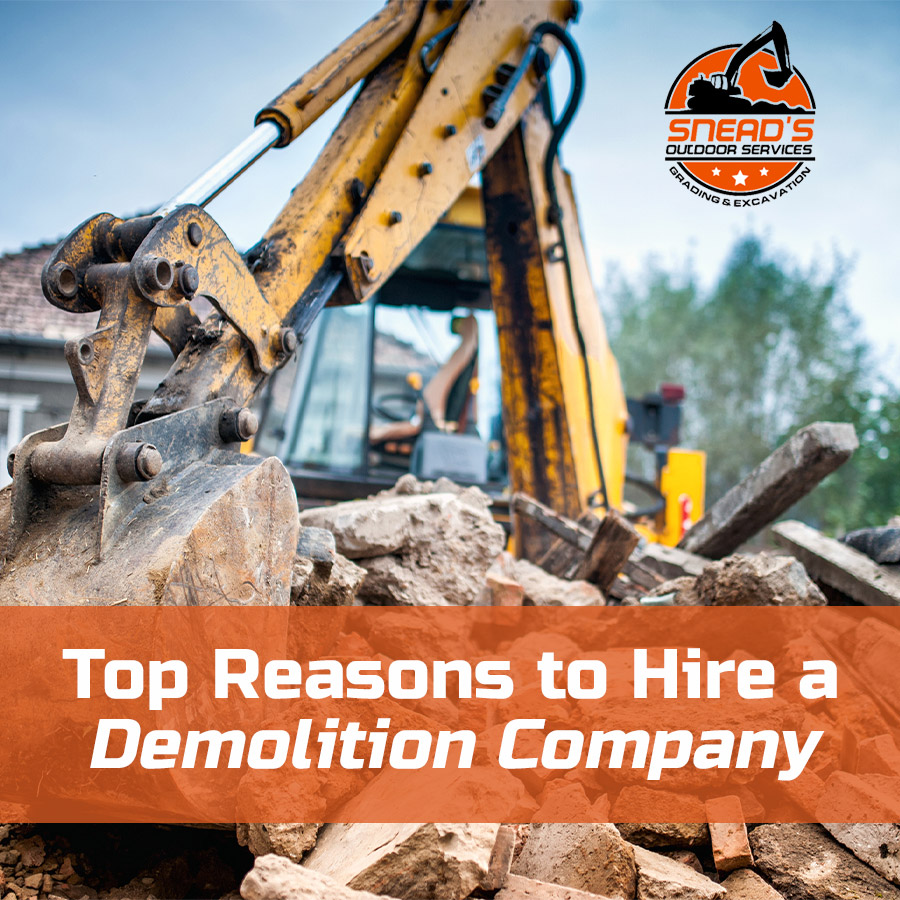 Quality – One of the main reasons to hire a demolition company is quality. You might think, "how can you mess up a demo"? In reality, a lot more goes into demolition than just tearing down a wall or a building. You'll want a demolition company that works efficiently and is careful to not ruin surrounding property.
Right Tools – Sure, you could rent heavy equipment and attempt to demo yourself. However, renting equipment adds up. A demolition company will already have all the right tools that are required to get the job done.
Efficiency – Unless you're specialized in demolition, a demolition company will be far more efficient than you will. Since demolition companies have performed demo several times, they likely have their routine of getting the job done properly and in an efficient amount of time.
Remove Waste – If you choose to attempt to demo yourself, you may find a large pile of waste materials that you have to dispose of. A demolition company will remove waste from your project and dispose of them appropriately.
Our team at Snead's Outdoor Services hope these reasons have inspired you to hire a demolition company for your next project. If you have any questions regarding demolition and the services we provide, please contact us at SOS today!