The time eventually comes when a residential or commercial building is no longer functioning as it should. Normally, you might opt to renovate your home or building, but in some situations, demolition is the best course of action, even though it's often a last resort. In this article, we will list some common circumstances in which you may want to consider demolition.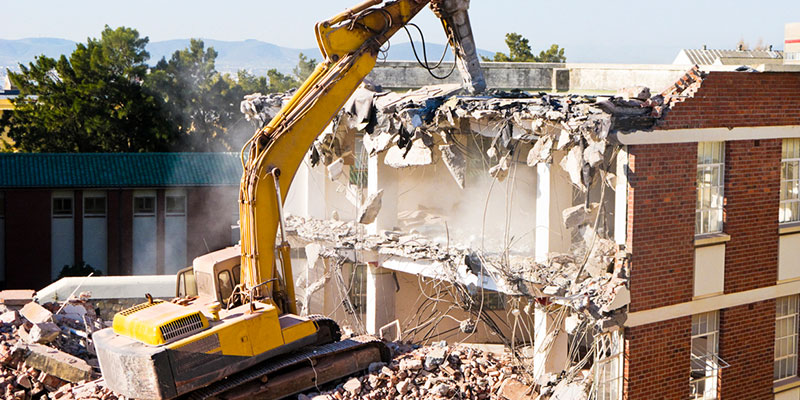 The Building Is Extremely Old. Everything falls apart as it ages; that's just reality, and sometimes, it's best to accept that rather than try to preserve something that you can't save. Buildings can become structurally unsound over time, and at some point, repair or renovation becomes impossible—or at least more expensive than just knocking the place down. On the bright side, demolishing the building means you can update the architecture to your tastes when you rebuild.
A Natural Disaster Damaged the Building. Several natural disasters could cause serious damage that makes demolition a necessity. For example, floods can create or worsen cracks in the foundation, which threatens the integrity of the building and the safety of everyone in or near it. In addition, a disaster such as a fire could result in there not being much left of a building anyway. In that case, it may be best to demolish and rebuild.
The Building Decreases the Property's Value. If you want to sell a property but the building on it is so run down that it lowers the value of the property, it may be in your best interests to demolish it.
At Snead's Outdoor Services (SOS) we have the proper equipment and experience to handle your demolition needs, so you can begin anew. Contact us at SOS today to ask us about our demolition service and request your first estimate for free.