Let us help you add a pond to your property.
As an Asheboro, North Carolina property owner, you probably have a long list of things you'd like to do to enhance your space for increased enjoyment. If one of the things on your list is adding a pond, our team at Snead's Outdoor Services can help. We're one of the area's most experienced pond builders, providing our clients with excavation, grading, and design services. When you're ready to enhance your property with a pond, give our team a call.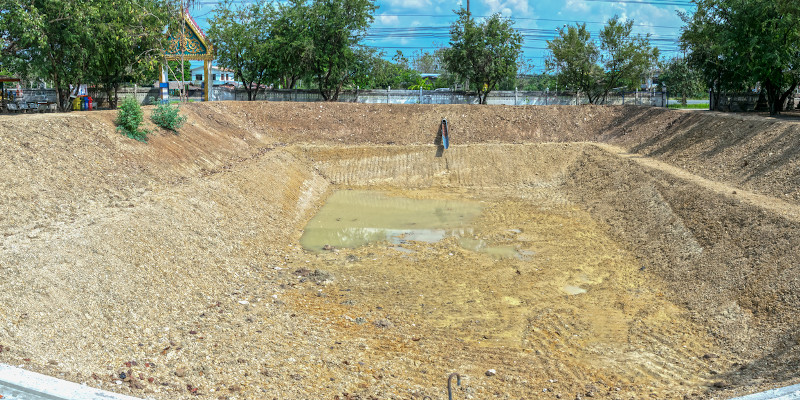 Ponds are beautiful and can add a bit of nature to your surroundings that you and your guests can enjoy. They're also a welcome environment for many animals, helping you create an ecosystem that supports biodiversity on your land. In addition, ponds can hold runoff water, which can be used for irrigation. Our team can help you design a pond that can be used for all manner of things, bringing increased enjoyment to your outdoor spaces.
Our pond builders pay attention to the lay of the land when discussing your project. This ensures proper installation, allowing you to enjoy your pond for years to come. We can clear trees and level the ground, so you know the pond is built correctly, providing peace of mind. This is significant, especially if you plan to use the pond for fishing, boating or for when you sell the property. When selling real estate, a pond that was carefully designed and well taken care of can be a big selling point.
Our pond builders will assist you with every step of the process, ensuring all regulations are followed and providing a solid base for the pond floor. Contact our SOS team today if you're curious about adding a pond to your Asheboro property.
---