Rely on our experts for beautiful pond construction.
There are many reasons to consider building a pond for your Lexington, North Carolina property. Whether you enjoy the relaxing sound of babbling water or you love the visual appeal, ponds are a great source of visual and auditory enjoyment. Whether you are thinking of a pond large or small, our team here at Snead's Outdoor Services (SOS) would love to assist you in your pond construction needs here in Lexington.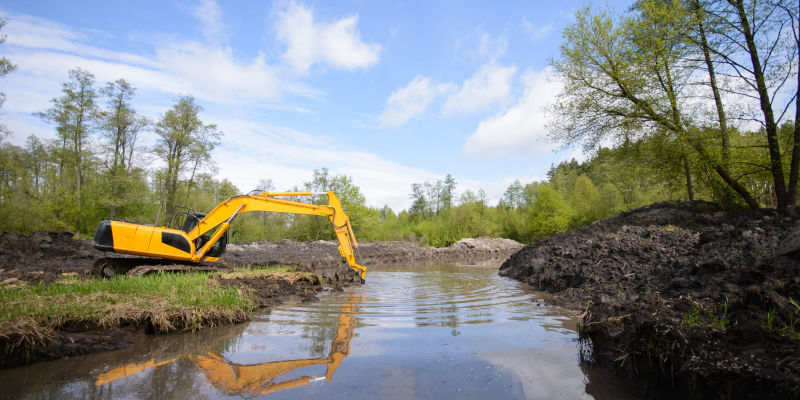 When you work with our outdoor experts, our team will do everything we can to deliver a result that you'll love. Our team of excavators, graders, and outdoor construction experts can ensure your pond matches the size and dimensions you have requested. Because we have been working in this field for quite some time, we are confident that we will be able to complete your pond construction project in a timely manner- even a large or complicated one!
If you are looking to finish or clear a property for your pond construction, our team can assist you with this effort as well. We have a variety of equipment that is great for property clearing as well as forestry mulching, and we can clear your space before pond construction in an efficient manner.
Our team would love to help you with your pond construction needs. If you have been considering adding a pond to your property, please let us know! We are confident that we can provide you with a beautiful addition you will enjoy for years to come.
---
Pond Construction in Asheboro, NC
Pond Construction in Denton, NC
Similar Services We Offer: