Add beauty and luxury to your property, starting with our pond digging services.
Having a pond on your property is something that many people enjoy. Not only are ponds attractive, but they can be very calming and enjoyable additions to your property. If you have been thinking about a pond, either large or small, getting the right pond starts from the beginning by finding the right excavator to complete your pond digging. If you are in the Lexington, North Carolina area, then our team here at Snead's Outdoor Services (SOS) would love to assist you with your pond digging project.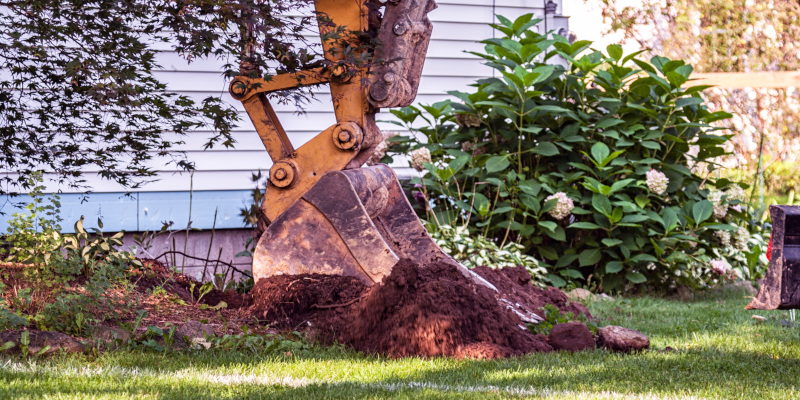 Whether you are looking for a simple and straightforward pond or are looking at building a more complex water feature and focal point, you can get the look and feel you want starting with our pond digging services. Our experience in excavating and clearing ensures that we will dig for your pond in the exact location and to the proper depth. When you work with us, you can count on us to do the job right for you the first time, every time.
Using high-grade Caterpillar equipment, we will carefully maneuver around your property to ensure that we find the right spot to build your pond. Our pond digging equipment helps us to complete the job in an efficient timeframe, allowing you to get to work on your pond quickly.
If you have been thinking of adding a pond to your property, then our team of experts would like to assist you with the pond digging process. For a free estimate for your pond, large or small, we are happy to come and take a look. Give us a call SOS for more information today!